The most obvious difference between working for CRO's and a pharmaceutical company is the way they focus their research. CRO's generally work longer hours than pharmaceutical companies do. Their focus is more on making money and bringing in new business, rather than finding cures for diseases. As a result, they tend to be more stressful and don't give their employees full ownership of the products they work on.
CRO's

are a valuable resource for pharmaceutical companies
Pharma companies can benefit from CRO's expertise in drug development, healthcare delivery and global platforms. They can also support pharma in the areas of market strategy, brand management, multi-channel marketing, and client engagement. In addition, CRO's can assist in the planning and execution of launch events.
The growing demand for personalized medicines has made the one-size-fits-all model of clinical trials a thing of the past. As a result, industry initiatives are working to reduce the burden on patients and make clinical trials more user-friendly and accessible. CRO's are at the forefront of implementing these advances and can provide the full spectrum of solutions. Furthermore, global CRO's are equipped with the breadth of experience and learning curve of hundreds of sponsors.

A CRO's expertise can help pharmaceutical companies overcome their unique challenges and meet regulatory requirements. These organizations are equipped with skilled medical experts who can conduct clinical trials and assist with trial protocols. They also have clinical research physicians and regulatory submission teams who work to gain approval from regulatory authorities.
The transition to value-based care has put pressure on pharmaceutical companies to demonstrate better outcomes at lower costs. Because of this, many are looking to outsource the clinical trial process. CRO's, also known as contract research organizations, are taking advantage of this trend to grow their business. CRO's are also increasingly offering data services to biotech and pharmaceutical companies.
There are over 300 CRO's in China, with more than 100 headquartered in Beijing. Typically, international CRO's work with multinational pharma companies, while domestic CRO's perform late-phase studies on marketed products. In China, many domestic CRO's are smaller than their foreign counterparts, which makes them an affordable option for small and mid-sized biotech.
They offer lucrative careers
A career in biotechnology or pharmaceutical development can be rewarding, and there are many different ways to pursue it. You can work in a large pharmaceutical company or a smaller CRO's. Depending on which company you choose, you can expect to earn a competitive salary and enjoy flexible work hours. You may also have the option to work from home, which can provide the flexibility you need to balance a full time career with a family.
Pharmaceutical companies are large global companies that focus on drug development, manufacturing, and marketing. Contract Research Organisations (CRO's) provide support for these companies, helping them to develop regulatory filings and conduct clinical trials. In recent years, however, CRO's have expanded their focus to include research and development, and have become involved in several aspects of drug development and manufacturing.
Some of the largest pharmaceutical companies have offices around the world
A company like AbbVie develops prescription medicines in 14 countries, and has several different research departments, including a center in Lake County, Illinois. This multinational firm employs scientists, statisticians, and bio-technologists. Another example of a pharmaceutical company is Eli Lilly, which conducts clinical trials in over 55 countries.
While working for a large pharmaceutical company will offer you a high salary, CRO's tend to be much more dependent on their client base and will change as programs and regulations change. However, unlike CRO's, big pharma companies generally provide a stable employment environment and have generous bonus programs for their employees.
While both CRO and pharmaceutical companies have the same potential for growth, CRO's have an edge over pharmaceutical companies. Since they aren't directly involved in drug development, they are less likely to be affected by economic downturns than pharmaceutical companies. In addition, they are more likely to have wealth left over from their clients, which shields them from the harsh effect of economic downturns.
Read also: How to Do a DBS Check Online in the UK?
They require CRAs to travel a lot
CRAs are responsible for overseeing and conducting clinical trials, which means they travel a lot. Often, they travel to different study sites around the world. This can be exhausting after a few years. However, there are ways to cut down on travel. One way is to work remotely or in regional offices.
Travel is a huge part of the job, and although it is necessary, it's not always fun. Many clinical research assistants report feeling underappreciated and under-challenged. In addition, few of them enjoy the long hours spent monitoring patients and reporting on the trial's progress. This is one of the reasons why most career CRAs have transitioned to freelancing, a flexible option with more independence and freedom.
The work-life balance is also a major consideration for CRA candidates. A CRA must balance their personal needs with the job requirements and advancement opportunities. Some pharmaceutical companies have moved away from paper-based monitoring and toward electronic data capture, which means that CRAs will be doing more monitoring activities from a distance.
While a PhD is not essential for a career in clinical research, it can be helpful. Having a PhD in a relevant field can help a CRA in their job application and help them develop protocols. It also helps them learn more about clinical research and clinical trials. Good clinical practice is mandatory for all clinical research analysts and assistants.
Career opportunities in the clinical research industry can be diverse and demanding. It's important to remember that the industry is very fluid and changeable, which means CRAs need to be flexible and adaptable. Some CRAs enjoy coordinating trials while others want more variety.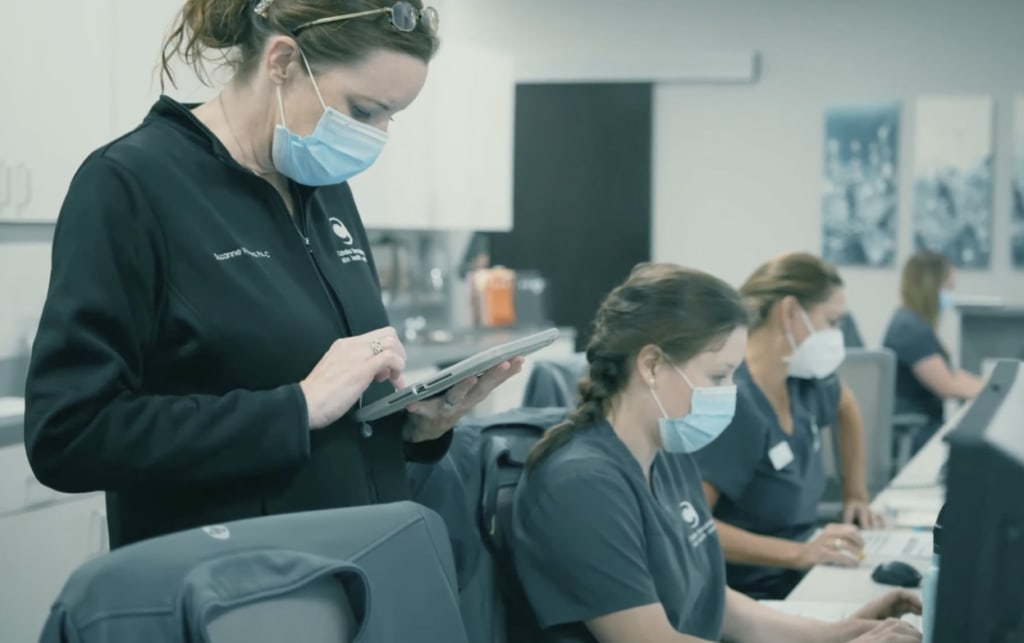 They are a 'thought partner'
In the pharmaceutical industry, CRO's are increasingly becoming a 'thought partner' with pharma companies. These firms bring expertise in a range of areas, including the discovery of new drugs. These services range from target validation to the development of in vitro assays and animal models. They combine several technologies, approaches, and platforms to help pharmaceutical companies achieve their goals. They are also useful for small companies that lack the in-house expertise.
Biotech companies have a distinct set of needs when it comes to clinical trials. While many established pharma companies have large development teams, biotech companies typically have limited resources. Therefore, CRO's must be flexible to adapt their services and approach to meet their biotech client's unique needs. For instance, some CRO's may specialize in a particular geographic region. In such cases, it is important to partner with CRO's with regional expertise.
Pharmaceutical companies increasingly outsource clinical trials to CRO's. However, the collaboration is not without its challenges. The collaboration requires a high level of trust between the two parties, and both parties must have the skills to manage differences and disagreements. Pharmaceutical companies and CRO's should also be able to align their internal functions.
Clinical trials are complex and time-consuming. They are not possible to complete alone, which is why contract research organizations can help. CRO's can complete day-to-day research activities, design clinical trials, and consult with regulators. The CRO's can even conduct bio-analytical testing.
The collaboration between pharmaceutical companies and CROs has numerous benefits. Outsourcing the development of clinical trials allows pharmaceutical companies to reduce overhead costs and streamline their business. It also allows them to increase their geographic reach. Finally, it helps them bring new drugs to patients quicker.