In this article, we will look at a sample of a wonderful solution – how to convert PST files to CSV files. There are a lot of others on the internet that are looking for the same thing.
The Outlook application has exported the PST file format, which is a portable file format.  
Many people use it to store all of their data since it has a well-managed structure that handles everything. 
However, some customers are still having problems and require a more well-managed format like CSV.
CSV files include data in a spreadsheet format that allows users to interpret the data individually and can be used on a variety of devices. 
Users may see the majority of data in a single effort using this method, eliminating the need to access files one at a time.
Tip: For instant and error-free conversion use PST to CSV Converter and easily convert PST to CSV format. 
How to Convert PST to CSV Format
The conversion process can be performed in two ways, either manually or using the expert solution.
#1. Manually Export PST to CSV
#2. Save PST Emails as CSV With Automated Tool
Let's know the given approaches in a detailed manner with step by step procedure.
Method 1: Manually Convert PST to CSV Format
In this solution, you need an Outlook email client. If you have it then open it otherwise install the application.
1. Open MS Outlook and select File from the menu.
2. Select Open & Export, then Import / Export from the drop-down menu.
3. Next, choose "Export to a file" and click Next.
4. Next, select the Comma Separated Values (Windows) option.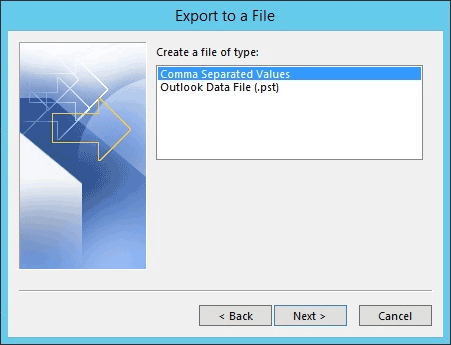 5. Choose a folder type and then click Next.
6. Next, input the location and click Next.
Furthermore, users may effortlessly export contacts from PST to CSV by following these easy steps.
However, the biggest drawback is that the procedure is overly lengthy, requiring more of your time and effort, and sometimes resulting in data loss. You'll also need to download and install the Microsoft Outlook application.
Method 2: Convert PST to CSV Using Software
For instant and secure conversion use the Xtraxtor PST Converter tool on your Windows OS. This utility very efficiently convert PST emails to CSV format without any data loss. Along w9ith that you can also export large PST file data without affecting its data integrity. Most importantly you don't need Outlook installation, it will directly convert PST to CSV file.
Steps to Export PST to CSV format Using Xtraxtor.
1. Download and install the programme on your computer.
2. Choose Open >> Email Data File >> PST File >> Select File from Folder from the drop-down menu.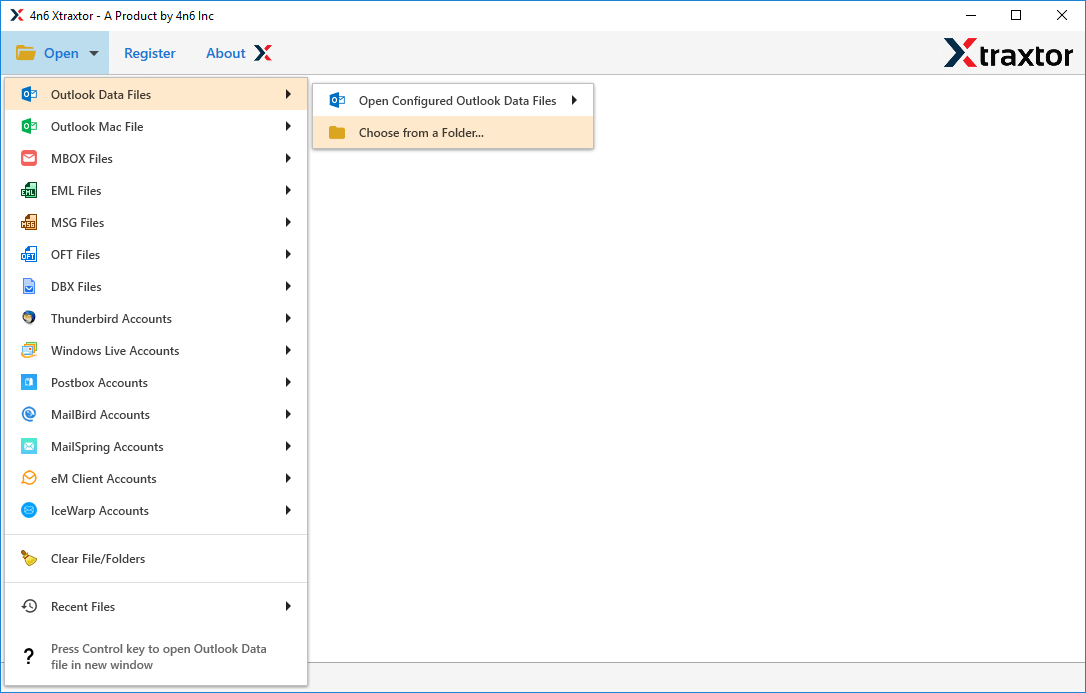 3. Select CSV from the Export menu.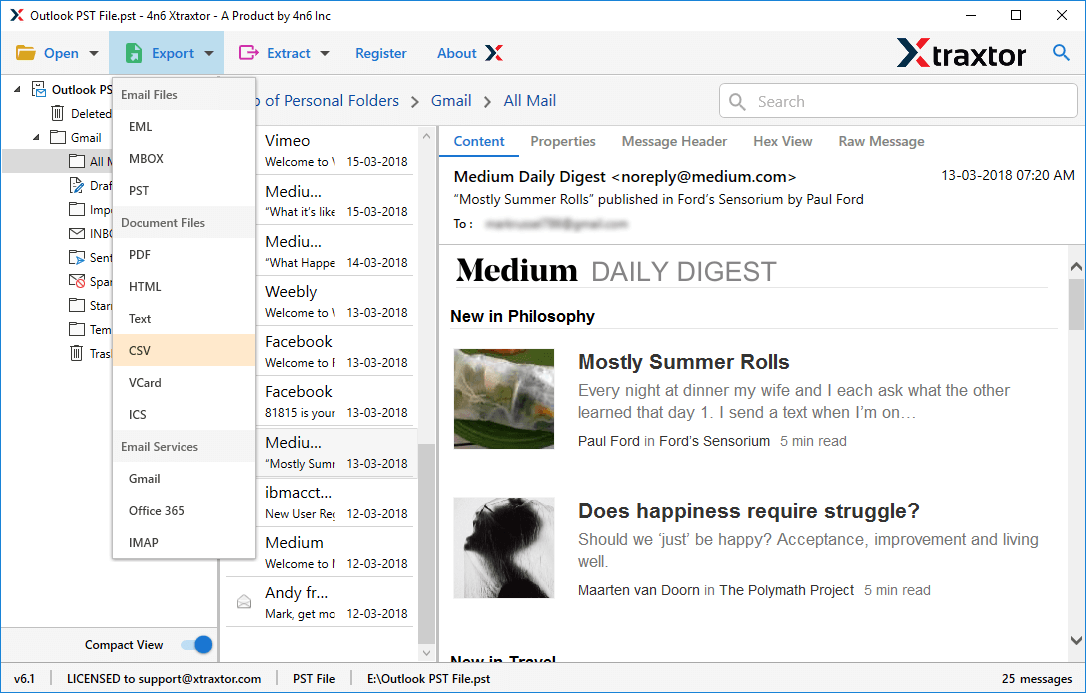 4. Finally, select a saving location and press the Save button.
It's finished! In a few simple steps, you may convert PST to CSV format.
Final Thoughts
As a result, we've covered both the manual and professional methods to convert PST to CSV with or without Outlook. However, I recommend that you stick with the professional approach rather than focusing on the manual option, which may have certain restrictions. You can reach out to our technical staff with any questions or information.
Also Read: Save EML File Attachments